Robert DelGiacco, the broker of Cornerstone Realty Consultants has been an entrepreneur his whole life in many different facets of business. He has been a Realtor for over 23 years and is committed to customer service and client satisfaction. The area of concentration in real estate in which he excels is the commercial side. He is an astute negotiator who has put together many multi-million dollar deals.
---
Jo DelGiacco, the manager of Cornerstone Realty Consultants has been a Realtor for over 25 years.. Her area of concentration in real estate which she enjoys is the residential side. She has earned awards and achievements throughout her career. She is a certified short sale consultant, certified stager and certified fine home and estate consultant.
---
Nicholas Kott, Nicholas Kott has been a license Real Estate agent in Florida for over 6 years and unlike many Realtors he prides himself on customer service. One of his greatest attributes is his punctuality. Nick's areas of expertise is Delray Beach, Boynton Beach and surrounding areas, even the Florida Keys.
---
Nicholas Cammarano, Nicholas is a seasoned Realtor having worked in the industry almost 20 years. Nicholas started out in New York specializing in both residential and commercial real estate, until his move to Italy. In 2011, Nicholas took advantage of his knowledge of the Italian language and furthered his career buying and selling Real Estate in Italy. In 2016, having been a property owner in South Florida for more than 30 years, Nicholas moved to Florida on a permanent basis .Nicholas joined the Cornerstone team at that point and looks forward to the next chapter of his life.
---
Aurelia Anton, Aurelia has been a real estate agent since 2002 and part of the Cornerstone Realty Consultants LLC team for the past three years. She is experience in accounting and property management. As a real estate professional her goal has been to assist clients with buying and selling homes according to individual needs. Her main focus is customer service and client satisfaction.
---
Christine M. Morales, Christine Morales is newer to the industry, however, she has many years of experience buying, selling, and renovating homes in the area. Christine was raised in South Florida, and has been living here for 30 plus years. She takes pride in helping her clients through all stages of the home buying and selling process, resulting in a wonderful experience. When she is not busy helping clients, she enjoys spending time with her husband Sam, their two children, and their two dogs.
---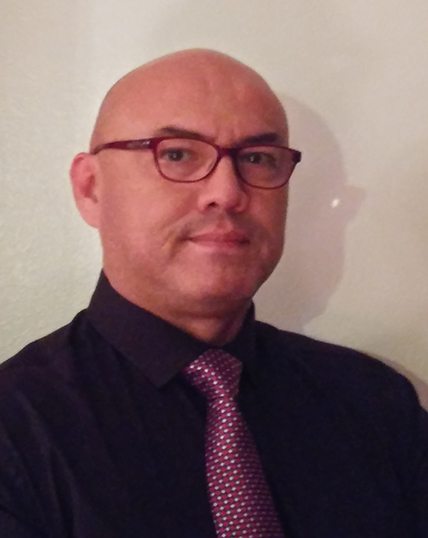 Sven Ballarte, Sven moved over 20 years ago from Lima-Peru after graduating college. He always had a passion for the real estate business, especially for the buying and selling process of residential homes. As an investor himself, he obtained a Real Estate license and started working with families, individuals, local and International investors. Thanks to his experience and extensive market knowledge he received most of his referrals from past clients as well as friends. As a seasoned Real Estate professional, he recognized the value and trust of his clients and strived to exceed their expectations. Sven is devoted to his clients and works tireless on their behalf. Customer satisfaction though positive results is his major objective.
---
Victoria Mancilla, Victoria Mancilla graduated in social communication in Colombia. Since her college years, she was inclined to help community members conducting health and housing fairs educating the community on how to improve the quality of life. As a Spanish-English Coral Springs resident, Victoria is experienced in the north and central Broward areas where she has guided, educated her real estate clients in obtaining their dream home.
---
FRANK J DESIDERIO PA, Frank has been a licensed Realtor in Florida for over 20 years. Frank has served our country proudly as an Air Force Vet and NYFD first responder. He is not your typical real estate agent due to his innate ability to provide world class customer service to his clients and to diligently listen to his client's needs and wants. Frank's primary goal is customer satisfaction.
---
Dina Clifford, Dina has been a full time Realtor for more than 20 years in the Real Estate industry, which allows her to fully commit herself to serving her client's needs in all phases of Real Estate. She prides herself on keeping current with contract updates/negotiating skills/staging, to name a few! Call her today regarding buying, selling, investing or even leasing a property! It will be her pleasure and honor to help! Get the Deal Done with Dina!
---
Aurelia Cosma, Aurelia is fairly new to Real Estate but has established a strong commitment to customer service and positive outcomes which was attributed to her background in healthcare as well as the legal field. Her previous experience gave her the opportunity to deal with numerous clients in different situations and guided them successfully through the process. Her main focus has been on communications as well as prioritizing trust and service. Aurelia relentlessly concentrated on bringing her extensive experience in finding a way to support others. Now, she is eager to use her outstanding skills to assist her clients in finding their dream "HOME"; just give her the opportunity 🙂
---
Megan Schmidt, Megan is a South Florida native and has lived in Broward county for the past 15 years. Her previous professions include sales and services, so even though she's new to real estate, she has a lot of experience working with the public. Megan takes pride in establishing connections with her clients. She makes it a priority to identify what her clients are looking for in a property so she can match them with something that truly feels like home. In her spare time, she enjoys being outdoors with her 10 year old daughter, cooking, and going to hockey games. Megan provides an endless supply of smiles and laughs, so you can guarantee that your home buying experience will be a great one.
---